So far. So good.
Summer holiday in Sölden
Immediately in love. With the scenery. And the mountains. Yes, the summer in Ötztal is beautiful, multi-facetted, awe-inspiring and well worth the experience. And the best thing: while holidaying in the AUSTRIA Sölden everything you need for an active stay is right on your doorstep. 300 km of walking paths for summit seekers, leisurely hikers or the whole family. For example the themed paths of the Almzeit. Our family friendly walks show the beautiful side to the Alms – brought to life by amusing sculptures animating even the youngest to playfully keep walking.

Surrounding the walking paths are the wide stretching nets of the Bike Republic Sölden with natural trails, shaped lines, enduro tracks and mountain bike routes. With the bike unlimited ticket the lifts including bike transport can be used unlimitedly. Allowing a speedy ascent and an even faster descent. Just as quick but not as tiring is an E-bike. Here we recommend a trip down the valley on the Ötzal bike route, 50 km of pure biking pleasure.

The activities and sights stretch from the beginning to the end of the valley high up on the Timmelsjoch. For example the AREA 47 water park including climbing activities, the natural jewel the Piburger Lake above Ötz, the Stuiben waterfall in Umhausen or the James Bond Museum 007 elements on the Gaislachkogl – to mention just a few.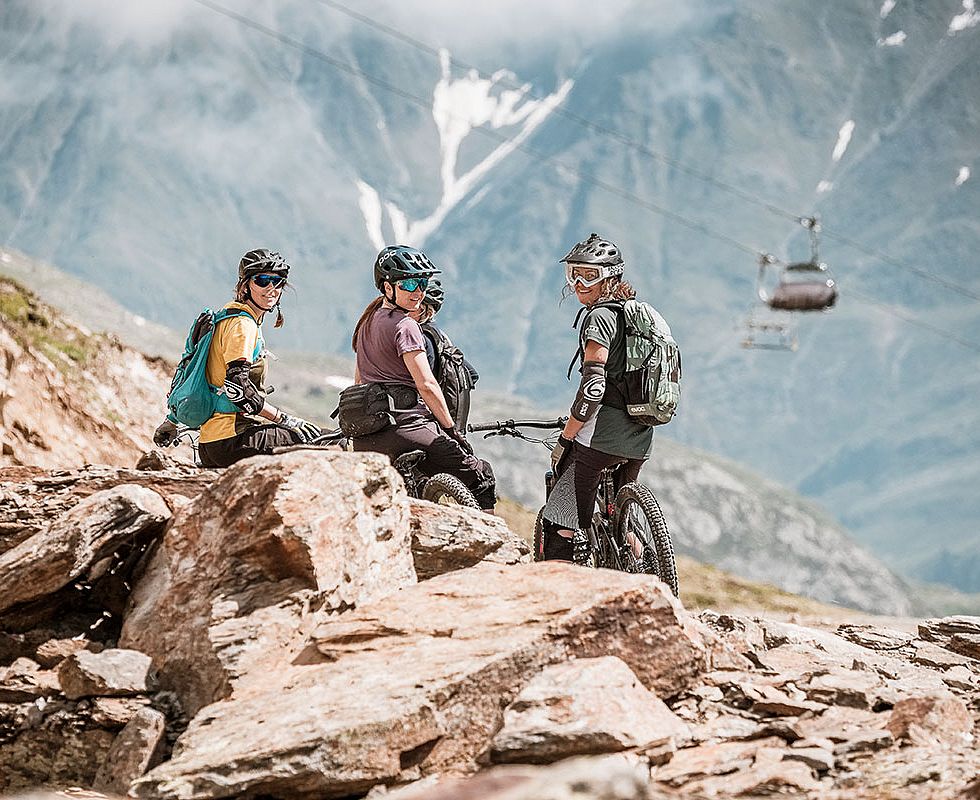 Plangger gourmet tasting
During a summer holiday in AUSTRIA Sölden, guests receive an exclusive voucher for a gourmet tasting in the Plangger delicatessen. You are invited to taste exquisite regional delicacies from small, local producers. A treat providing moments of pleasure after a day on the mountain, situated opposite, no detours required.